Mass at Blessed Sacrament Parish
Sundays, 10:00 AM
Saturdays, 5:10 PM
Weekdays, Monday to Friday, 12:05 PM
Sacrament of Reconciliation
Monday to Friday, 11:30-11:55 AM
Saturdays, 4:30 to 4:55 PM
Pre-register for weekend Masses by contacting the parish office by email or by telephone during office hours.
Archbishop Bolen's Easter Message
Our Parish Mission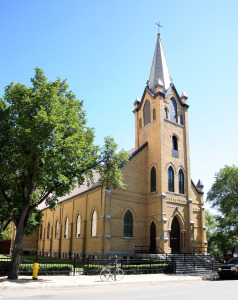 We, the faith community of Blessed Sacrament Parish, seek to help those whom God has placed in our lives to experience the presence of our Lord Jesus Christ. As Jesus' disciples, with the grace of the Holy Spirit, we strive to become living gospels of life through our daily loving choices to serve God, one another, our parish and our community.